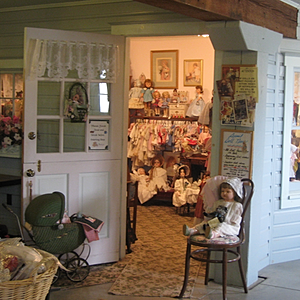 I am the owner and resident doll doctor of the Village Doll Hospital in Blue Ball, Pennsylvania. My little shop has been in operation since 1989. My doll hospital is filled to the rafters with vintage and collectable dolls, clothes and accessories (1950's on back to the mid 1800's). It really is a fun place to find little treasures for your dolls and bears.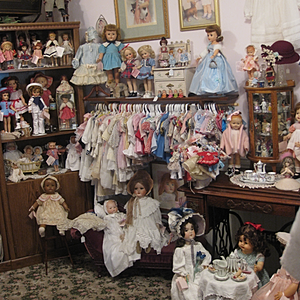 My doll business is a part time/full time business. Part time because my shop is open three days a week. Full time because I work on the dolls at my home workshop and at the shop.
I am always searching for vintage dolls and wonderful doll accessories for my shop, my collection, or for parts. If you have a doll question or a doll emergency you can email or call. I love to chat about dolls.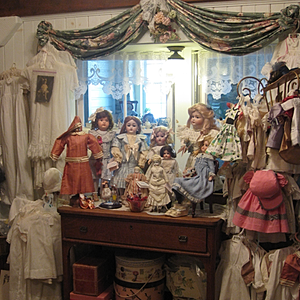 Never feel embarrassed about the condition of a dear doll or animal. Most likely, something can be done to bring it back to a reasonable life. You can email photos for a consult or diagnosis.
I also have an Etsy store and occasionally sell dolls on eBay.
Kay Raffensperger, proprietor